Taylor played in some benefit tournament thing in Birmingham a few days ago. And it's driving me wild.
Someone please explain to me why these pictures are having such an odd affect on me. I can't stop looking. Is it because he looks so dang hot doing something other than what I usually see him do? Is it the clothes? The sunny day? The golf clubs? WHAT??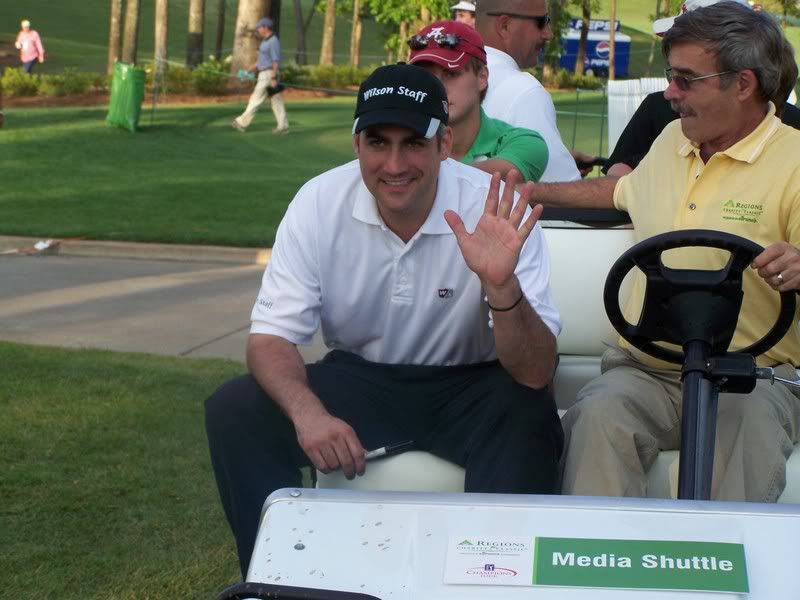 I have looked these pictures over again and again, and every time I just go "AWWWWW!" It's making me feel a little ill, cause I don't even like golf. But something about Taylor with a putter and hat and those golf-y sunglasses is doing a number on me. And I'm big enough to admit it.